The trend makes us take a deep and regenerating breath, and our concerns reconnect with the essential.
The nature finds her ambassadors in the artists's work of the whole world. As a protest in front of the evil that we can make to her.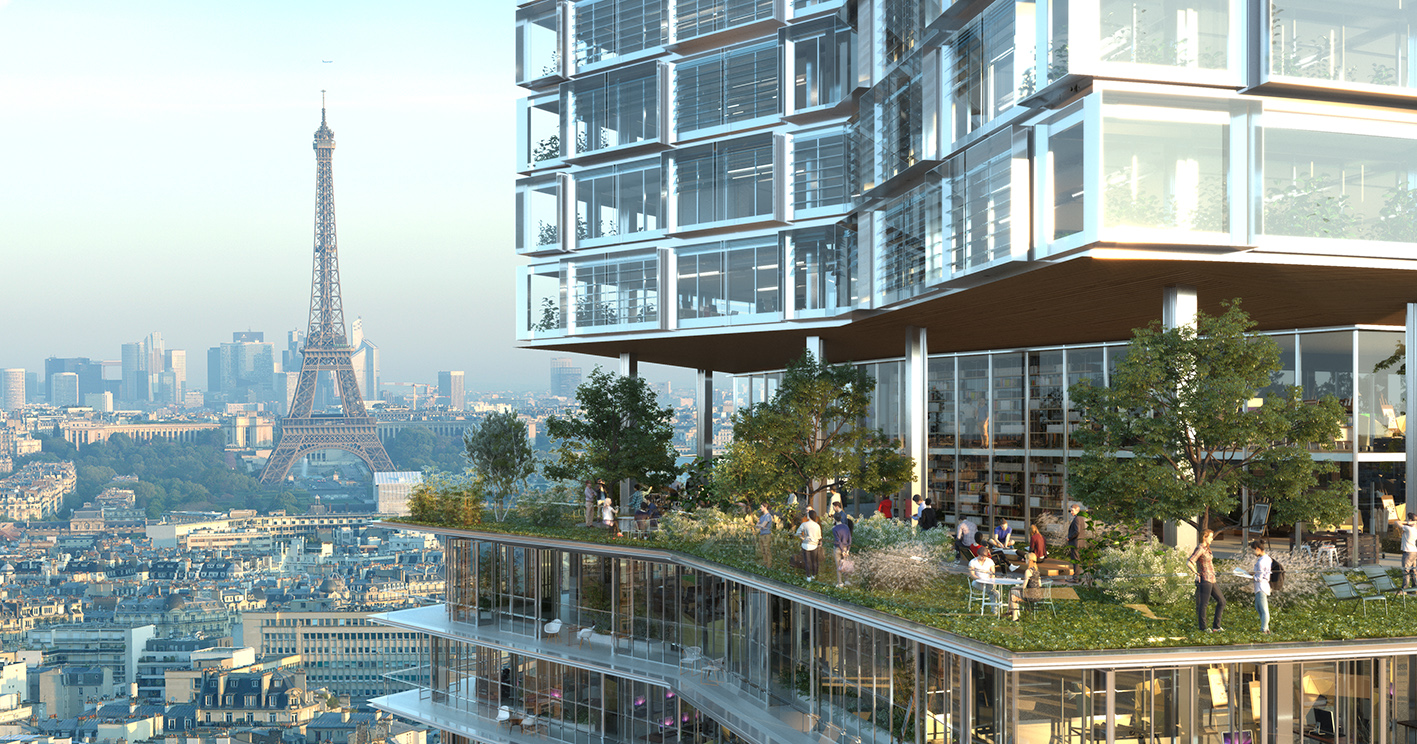 www.rsi-studio.com NouvelleAOM
In architecture, Symbol of the old world's urban planning, the Montparnasse Tower in Paris is getting ready to shine in a new light thanks to the group of architects Nouvelle AOM.
The French team will revitalize this transparent tower, enhanced with a greenhouse of 18 meters, with a great number of winter gardens in offices and a bioclimatic façade that will bring the highest Parisian skyscraper closer to being energetically autonomous.
Kicking off at the end of 2019, the tower should be completed in time for the Olympic Games of 2024. Then becoming the Parisian flagship.
The symbol, henceforth, of intimacy between urbanism and nature.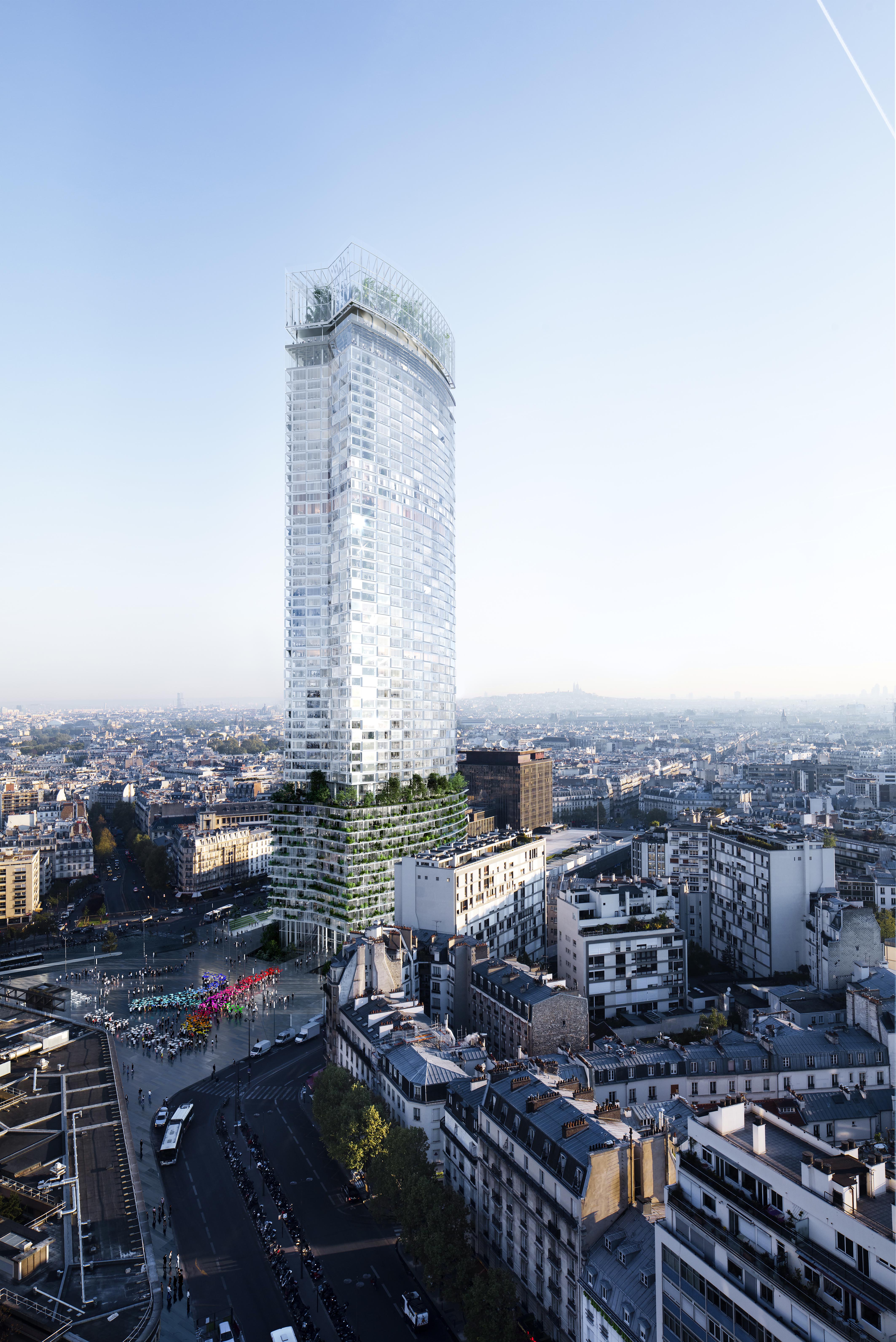 www.rsi-studio.com NouvelleAOM
In Design, Le Goula / Figuera studio invent Viride (from latin "green")  a collection of experimental luminaries which bring together in a single object two elements which are very present in the domestic landscape: artificial lighting and vegetation.
It is two elements always present separately in our houses were combined to create this decorative and useful object.
The plant frees itself from the daylight and offers us its benefactions with elegance.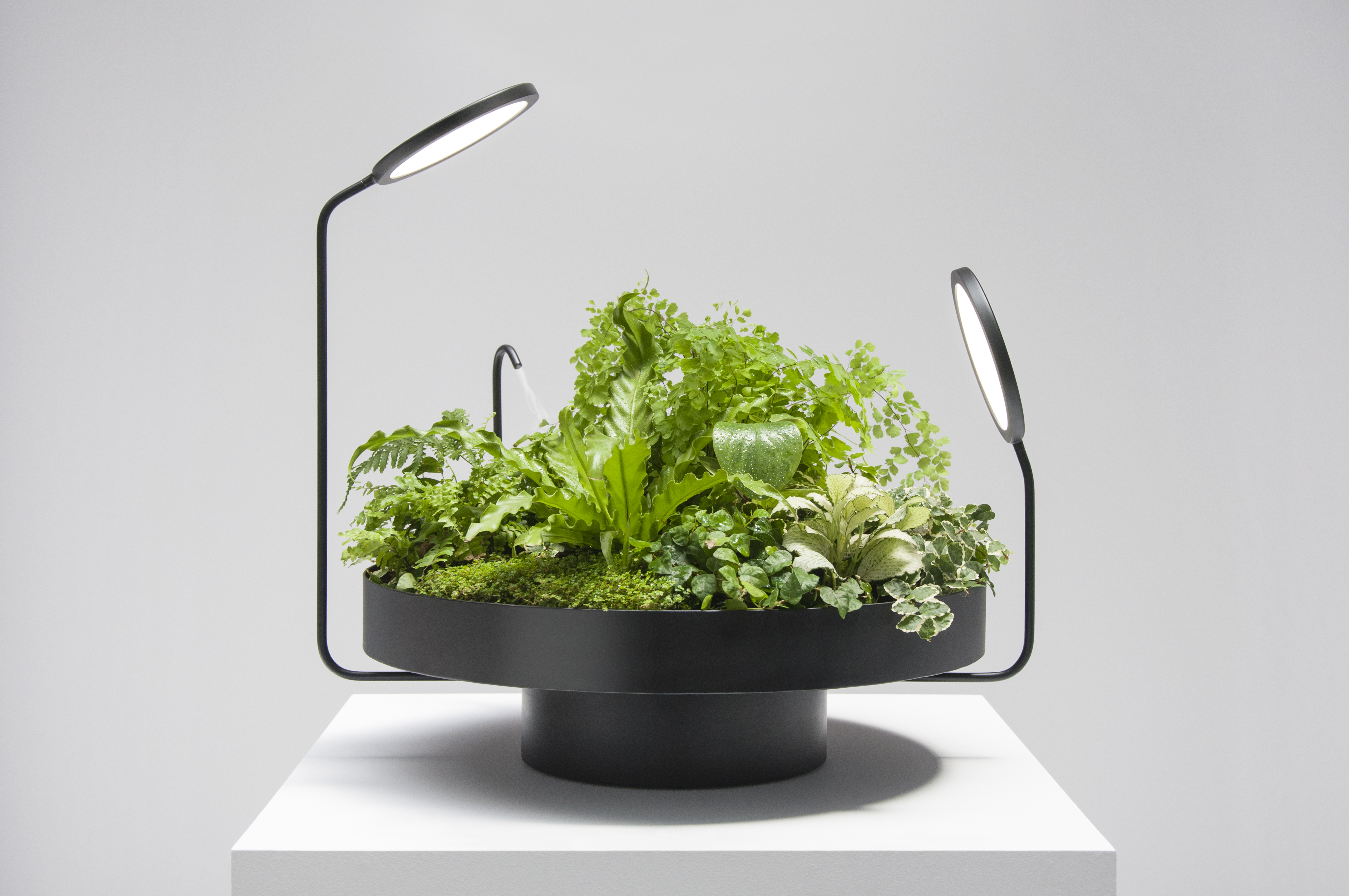 www.goulafiguera.com
And in fashion, the Lithuanian designer Elle Cekanaviciute, based in Paris had envy to associate the ecology and the fashion.
She expresses her vision through singular creations, echo of our primary instincts. Reflections of our concerns facing our errors.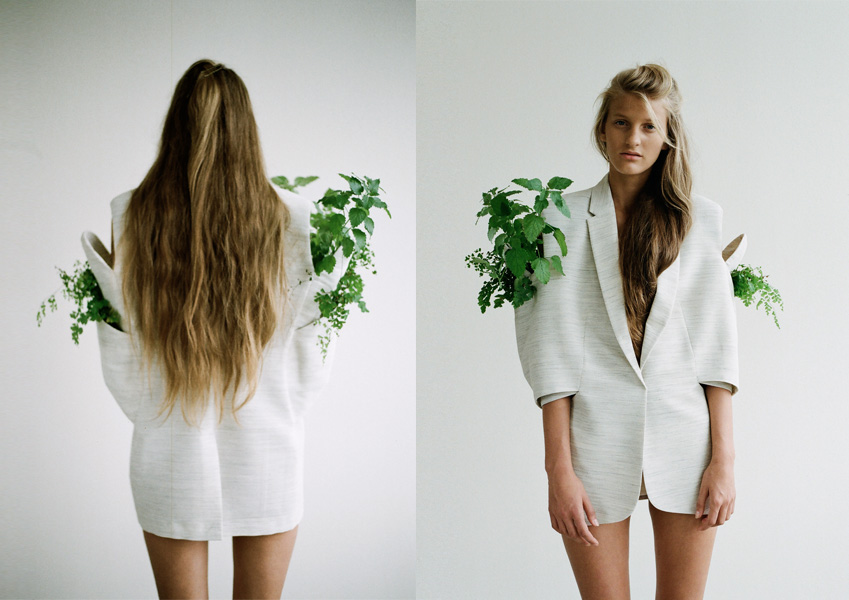 http://www.eglecekanaviciute.com/look2011/
Pure lines and volumes highlighting the natural beauty, and those protective plants becoming here actors of the garment.
Improbable and magical association who gives the vegetal fresh air that we need so much.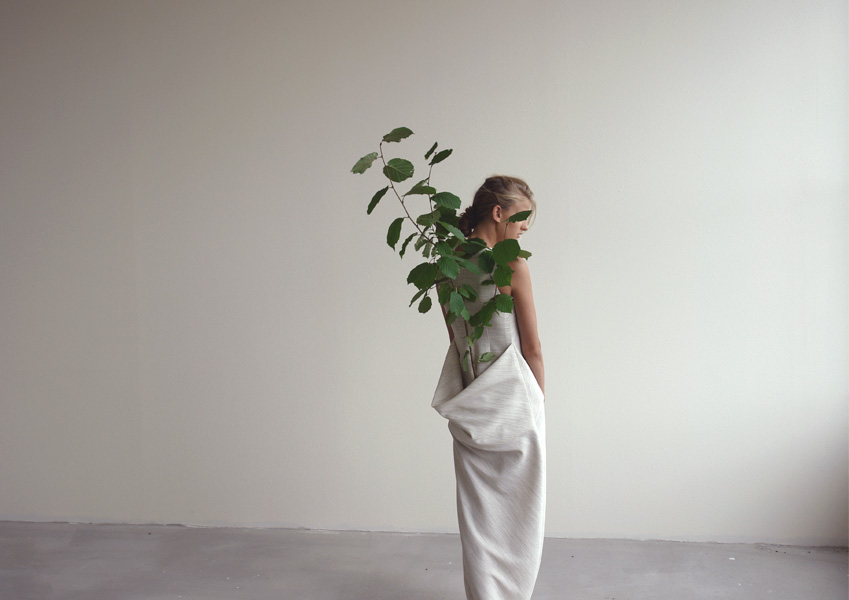 http://www.eglecekanaviciute.com/look2011/
Acts of creation for a call to a general awareness.
If we want to live, we have to breathe.